A 21st CENTURY MENTAL-HEALTH COMMUNITY
Psychology based on modern principles – for the people, by the people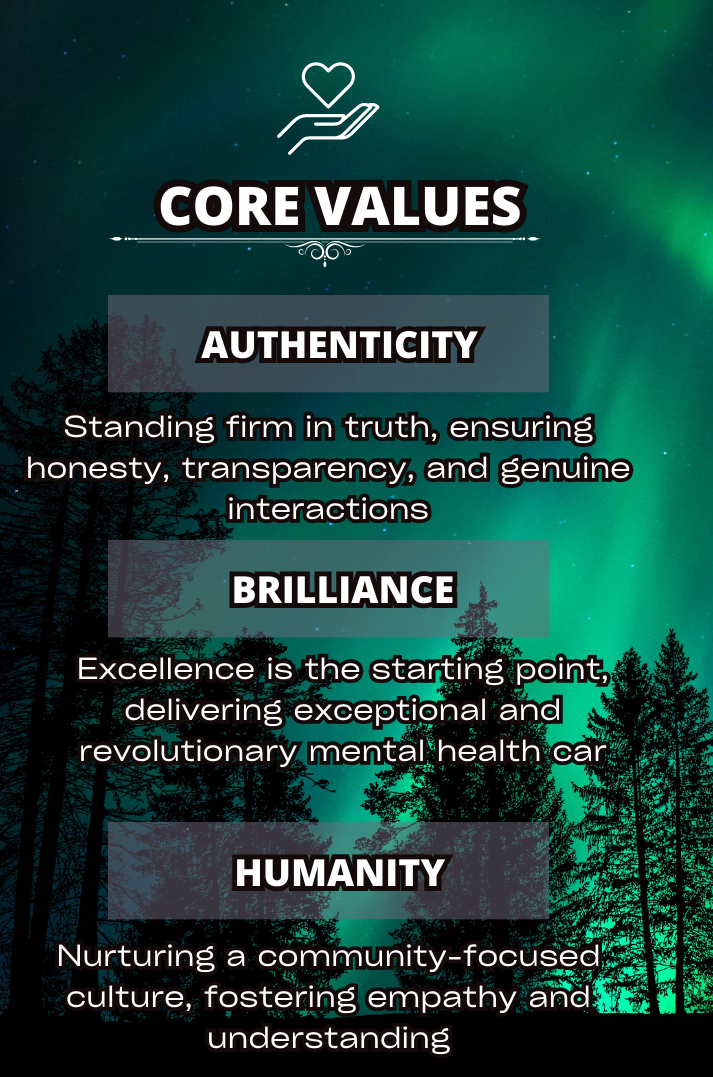 Our mission transcends the traditional approach to mental healthcare. In today's ever changing and high-speed society, mental well-being is no longer a luxury but a fundamental need. We are committed to making mental health services accessible and affordable for everyone.
We strive to offer high quality, client-centric and knowledge-based therapy from the heart. Our approach is grounded in authenticity, guided by honesty, transparency, and a deep understanding of our clients' experiences. 
AURORA offers a place for the community to spark meaningful conversations about mental health, foster a compassionate community, transform mental healthcare; one interaction at a time. 
Not just any mental healthcare company — we're a movement for change!
#theauroramovement
You deserve peace, growth and happiness
In order to live different, we must do different. Step out of your comfort zone and contact us for a personal session now!